3 beauty essentials for summer
Skin is your body's largest organ, spanning 20 square feet of surface area. It takes a lot of wear and tear on a daily basis, no matter the season. When school is out for summer, hours are spent at the pool and in outdoor activities, and it is crucial not to forget to take care of your skin. With the hot and dry summer months, your skin can be not only damaged by the sun, but also dehydrated from the heat. Drinking enough water and using the correct products is key to preserving a youthful look. Effortlessly plan your skin routine for the next few months with the 3 products we cannot live without at Heidi Houston. 
Sun Protection: There are so many horror stories these days of all the toxic and unhealthy ingredients in sunscreens. One we found that not only smells like the Four Seasons spa, but also is cruelty, paraben and oxybenzone free is Supergoop. Whether you want it in spray form, as a makeup seal or in good old fashioned lotion, this is the must have product of summer that will make you the envy of all the other gals. They even have a sunless tanner that is a fabulous option if you are a shade bunny.  
Facial Hydration and Repair: Our faces take a beating from all the makeup we apply every single day. We recently gained intel from a few beauty care specialists that popular products sold at large department stores like Nordstrom, Macy's and Neiman Marcus are some of the worst ingredients on the market and actually have reverse effects. This is the time when we really should rely on Mother Nature for healing powers and rosehip oil is the answer! This all natural oil has been the answer to all of our prayers, especially in the hot, dry summer seasons. A few weeks of using this oil and you won't believe your eyes! 
After Sun Care: whether you've spent an entire day sunbathing by the pool, on the beach, spending time in the boat or partaking in outdoor activities, we mustn't forget the importance of post-sun care. Staying on trend of natural skincare products, we unveil Sun Bum Cool Down Hydrating Lotion. This should be the only thing on your mind after a long day in the heat. So grab a glass of water to recover from your day cocktails and keep this lotion in your bathroom cabinet.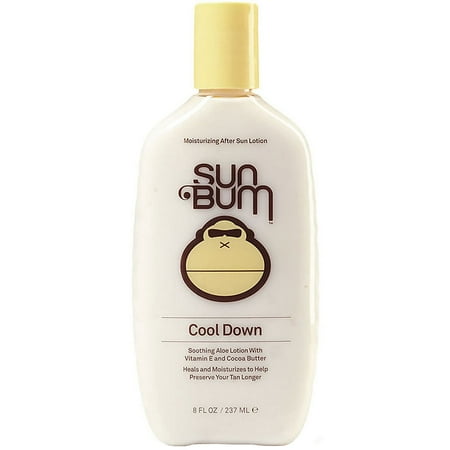 Enjoy that summer sun!!!
---
Share this post
---
---